Why are Black businesses important to our supply chain
27 Oct 2022
What is Black History Month?
October is Black History Month, the annual commemoration of the history, achievements and contributions of black people in the UK. As an annual event, Black History Month was first celebrated in the UK in 1987. Its purpose is to celebrate the achievements and successes of black people throughout history, as well as promote education on contemporary issues affecting black communities.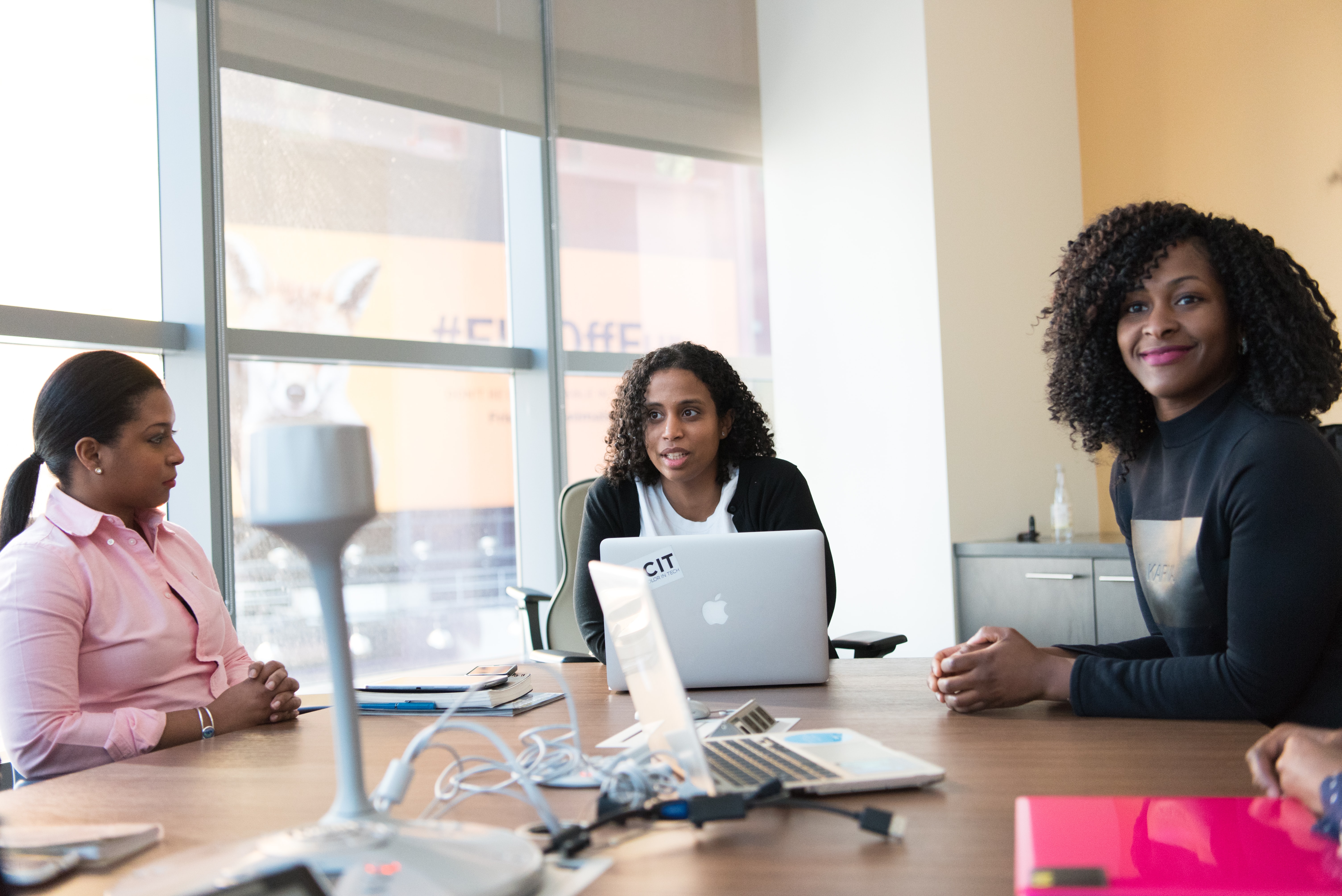 Why are Black businesses important to our supply chain?
When we think about racial injustices and misrepresentations, we often think about it as an individual problem. But misrepresentation is also embedded in the systems we create in order to organise ourselves—the ways we do business, the laws that govern us, and even the products we buy and sell. These systems have been created without input from people of colour, which means they often work against them.
The Minority business matter: Europe report commissioned by MSDUK suggests that Ethnic Minority businesses in Europe, of which there are at least 800,000, contribute at least €570 billion to the economy and employ at least 2.7 million people! Furthermore, Black entrepreneurs of sub-Saharan African origin account for more than one in ten minority business owners in the Netherlands, France and Ireland.
To truly make progress towards racial equity in procurement practices, companies need to make deliberate efforts to diversify their supply chain by intentionally reaching out to black companies across various industries. This can be done through supplier diversity development programs that include networking opportunities as well as procurement training sessions on best practices for working with minority-owned suppliers in order to help ensure diversity throughout their supply chains.
Black-owned businesses are on the rise. This is a tremendous opportunity for global brands to expand their programs and initiatives in order to meet the needs of this growing segment of entrepreneurs and business owners. Now is the time for us to double down on our commitment to diversity, inclusion, and equity—and ensure that all entrepreneurs have access to the resources they need to grow their businesses.
At MSDUK We champion decisive and collective action to narrow the social divide and build a society that improves lives, embraces diversity, nurtures innovation, and promotes education.
By joining MSDUK, global, British, and European companies will have the opportunity to excel in their supplier diversity programmes. You will be able to:
Access our monthly member's forum and supplier diversity best practices workshops

Access the progress of your organisation's supplier diversity programme by completing our annual MSDUK Supplier Diversity Benchmarking survey

Access supplier diversity toolkits, playbooks, white papers and world class research through MSDUK Centre of Excellence online resource portal

Access MSDUK D&I experts to assist you in planning, implementing and assessment of a world class programme
Challenges in the Black Business Community
MSDUK commissioned the Minority Business report: a first-of-its-kind analysis of the contribution and challenges of Ethnic Minority Businesses in the UK.
Data suggests that black people are more entrepreneurial than most, however their businesses are less likely to survive and even less likely to thrive. Why?
No doubt part of the reason why there are fewer black entrepreneurs is that many face greater racial discrimination, unconscious bias and entrenched deprivation. As the Black Lives Matter movement has highlighted, tackling racial and ethnic discrimination is a critical and hugely complex issue that requires deep-seated changes across society, most of which lie beyond the scope of this report.
Greater community support is needed for minority entrepreneurs, notably black ones. While Asian entrepreneurs often benefit from strong family and community support, many of the black entrepreneurs interviewed said they obtained less support. Black community organisations have a crucial role to play.
Minority business networks such as MSDUK can also help provide this community support, either directly or by creating connections between people. Our industry recognised EMB Certification gives you access to over 100 global companies and regular procurement opportunities, helping you do business with these brands. By joining our network you will have access to a range of world class leadership courses and unlimited access to our events, helping you connect with buyers, partners and fellow entrepreneur.
Here at MSDUK, we are passionate about championing black-owned businesses! Meet some of our fantastic black entrepreneurs who are making exceptional contributions to their communities and the economy.
Juanita Rosenior, Founder of TGRG (The Girl in the Red Glasses).
TGRG is a multidisciplinary boutique agency with a passion for marketing, internal communications, PR, and talent management. Their clients are atypical visionaries with the desire to uplift, empower and inspire.
Juanita is a specialist with over 15 years of industry experience, who personally works with each client to create a bespoke strategy to suit their individual needs and position. Some of the global brands she worked with include Unilever, Boots, Marks & Spencers, Bloomberg, and many more.
David Osideko, Founder of ZeroCode Cloud!
ZeroCode Cloud provides a push-button, drag-and-drop platform to build secure cloud software in minutes instead of months. The company's mission is to eliminate the ultimate barrier to technological innovation; the requirement to know how to read, understand, and write code.
"MSDUK has supported us in our journey to take ZeroCode Cloud to the next level. Our MSDUK mentor via Impact X Capital opened doors to Amazon and other providers across the industry, and our vision is fast becoming a reality. Furthermore, we have a steadily growing healthy pipeline of over 500 clients waiting to join ZeroCode Cloud when we launch later this year". David Osideko Founder of ZeroCode Cloud!
Emmanuel Anyiam-Osigwe, MBE CEO & owner of British Urban Film Festival & BUFF studios
Emmanuel Anyiam-Osigwe MBE is a familiar face to UK film audiences having spent 19 years working in film festivals and awards ceremonies, firstly at BFM (Black Filmmaker Magazine) and now with BUFF (British Urban Film Festival) which he founded in 2005. He has written for both The Voice newspaper and The TV Collective, and also produced and presented film programmes for Colourful Radio.
Emmanuel is a fantastic producer and has made a huge contribution to the industry. He has been awarded an MBE for his services to the Black and Minority Ethnic film industry and was also invited to become a BAFTA voting member.
Swakara Atwell-Bennett, Founder and CEO of BetterShared!
Swakara Atwell-Bennett wanted to create a platform that accurately represented black artists. She launched BetterShared, a global platform for contemporary art that enables up and coming artists from Africa and the diaspora to showcase and sell their work at scale.
BetterShared is now home to more than 200 talented artists, from 14 countries worldwide. Bettershared connects this network of incredible artists to brands and buyers to create authentic campaigns, commissions and curated exhibitions.Swakara has been named in TechRound's #BAME50Under50, and has received praise for her innovation and contribution to the UK's fast-growing startup scene.
We really enjoyed working with Swakara Atwell-Bennett during the MSDUK 2022 Conference and Awards. She provided art to the MSDUK Award recipients and sponsors, which included custom box designs and framed edition art prints!
Eugene Gilkes CEO of Include Me Consulting Ltd.
Eugene has over 30 years of experience in business, people, and performance development! Some of the brands he worked closely with include ASDA, ING Barings, David Lloyd and Sky. He also enjoyed various broadcasting roles on BBC TV and radio, ITV, C4 and Sky; the most stimulating being LWT's Gladiators!
His company Include me consulting offers an end-to-end Whole Body Approach program, to ensure that the clients equity, diversity and inclusion plans will be more than simply a tick-box exercise. They help to coproduce and inspire not only "inclusive leaders" but also "leaders in inclusion" and help to create an inclusive infrastructure and home that provides a psychological safe haven for all of its workforce community.
Fun fact: Eugene represented England in the decathlon event and won a bronze medal at the Commonwealth Games!
Josephine A. Bonsu , Co-founder of Haze Gin
With its own Premium Artisan Gins, Haze Gin offers 3 distinct flavours: Apple - Hibiscus and Apple botanicals, Coconut, and Crystal Clear Gin with West African Spices. Infused with Hibiscus, their Gin is delicious. The health benefits of hibiscus are endless, including the reduction of hypertension and improvements in skin. Haze Gin's unique flavour profile is derived from these ingredients.
The mission of Haze Gin is to make menstrual products accessible to women in order to end period poverty. Menstruation stigmas leave women vulnerable to unclean methods and hiding in shame because they are left to use unclean methods. Menstrual products are therefore crucial to women's health.As an e-commerce alcohol brand, Haze Gin has also been listed in WIRED UK's Top 100 Hottest Start-ups!
It was our pleasure to have Josephine and Haze Gin in our 2nd Accelerator Cohort. Josephine is a wonderful member in our network, and we will never stop being inspired by her innovative ideas.
Conclusion
This year's theme is Time for Change: Action Not Words, which aims to highlight that while there is a history that can be acknowledged and learned from, we cannot move forward without action and working together to achieve shared goals of equality and equity.
MSDUK's ethnic minority businesses have collectively reached over £300m in contracts with corporate clients. We're committed to increasing that number to over £1 billion by the end of 2023! If you're an ethnic minority business join us to gain access to our corporate procurement opportunities, world-class business mentoring, and a connection to a global network of partners.
If you're a corporate member join us and connect with some of the most innovative and high-growth ethnic minority businesses from all across the UK and gain exceptional support as you embark on the supplier diversity journey.