What is Supplier Diversity?
05 Jan 2023
Are you new to supplier diversity? Or have you ever wondered what the term 'supplier diversity' means and how it can affect your business and the global economy?
Let's begin with a very brief overview of what supplier diversity means. In simple terms, supplier diversity refers to a supply chain that integrates businesses owned by diverse individuals or groups. Supplier diversity is about levelling the playing field so that everyone has access to the same opportunities. More importantly, it emphasises the importance of partnering with communities that have been socially and economically underrepresented, to help drive innovation within supply chains.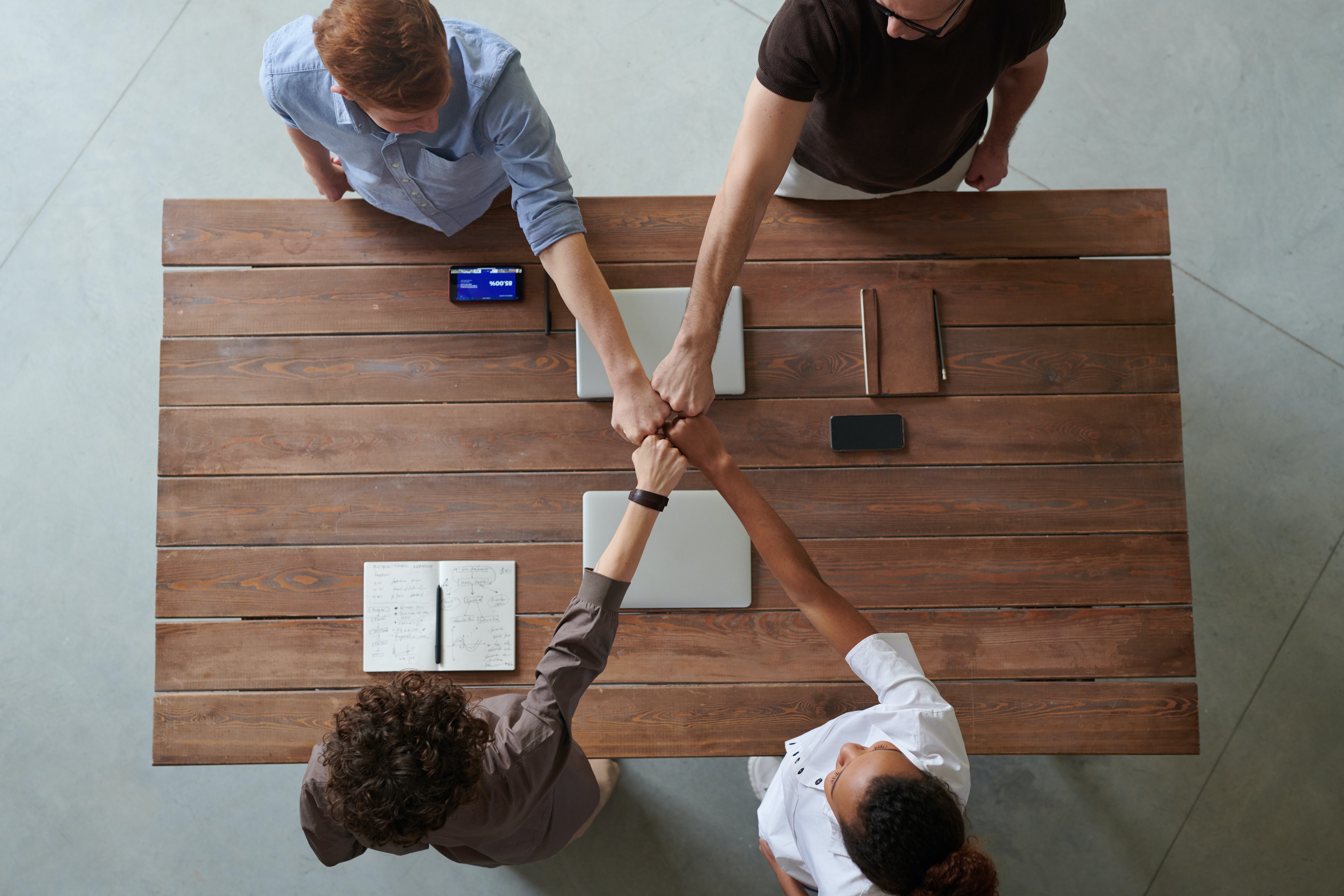 Supplier Diversity Definition
Supplier diversity can be defined as purchasing goods or services from traditionally excluded or under-represented groups, including ethnic minority, women, disabled and LGBTQ+ suppliers. Diverse-owned businesses are at least 51% owned and operated by `underrepresented groups'. Sourcing products and services from previously underrepresented suppliers enhances supply chain diversification. It also leads organisations to reflect the demographics of the community in which they operate in.
Supplier diversity positively affects an organisation's long-term growth, and a successful supplier diversity programme leads to long-term relationships that provide superior value in the supply chain. supplier diversity is a deliberate strategy that promotes change and encourages the inclusion of often-overlooked suppliers with remarkable capabilities. Ultimately, this strategy aims to create an equal marketplace where opportunities are open to all participants regardless of their gender, race, ethnicity, and sexual orientation.
So why should businesses prioritise having a diverse supply chain?
Having a more diverse supply chain drives competition as it allows businesses to seek more opportunities to find better and more cost-effective suppliers resulting in a higher return on investment. By engaging with smaller suppliers which are usually more 'local' you are supporting the local economy which creates more job opportunities and wealth impacting the bottom line in the long run. Additionally, having a diverse supply chain can also enhance brand reputation. Evidence suggests that consumers (especially the younger generation) are favouring brands that add social value which will result in stronger brand loyalty.
Diverse Suppliers are often overlooked by purchasing teams during day-to-day life. However, during the COVID-19 pandemic it became clear that in times of limited supply, diverse suppliers can help fill in where traditional suppliers are unable to keep up with demand. Additionally, supplier diversity organisations such as MSDUK have integrated ecosystem of innovation, knowledge and procurement hubs which help ethnic minority-owned businesses (EMBs) bring innovative ideas to market, develop business leaders of the future and achieve sustained growth through access to corporate supply chains.
Let's review some of the data gathered from the Minority Businesses Matter report commissioned by MSDUK which shows the contributions made by minority businesses.
Combating the coronavirus crisis: Minority businesses have developed rapid, accurate, low-cost Covid tests, sourced life-saving personal protective equipment, kept older people safe in care homes, enabled the NHS to provide online GP consultations, delivered meals to families during the lockdown and developed a virtual events platform.

Tech progress

:

Minority-founded businesses in tech include DeepMind, the world's leading AI company now owned by Alphabet, and other unicorns that are leaders in video games technology, small-business finance, data-privacy compliance, and cybersecurity.

Levelling up

:

Minority businesses can help the government achieve its top post-Covid priority of 'levelling up' deprived areas outside London, notably because 21 of the 39 Top 100 businesses in England located outside London are based in deprived areas, as are four of the five Scottish businesses in the Top 100 and one of the two Welsh ones.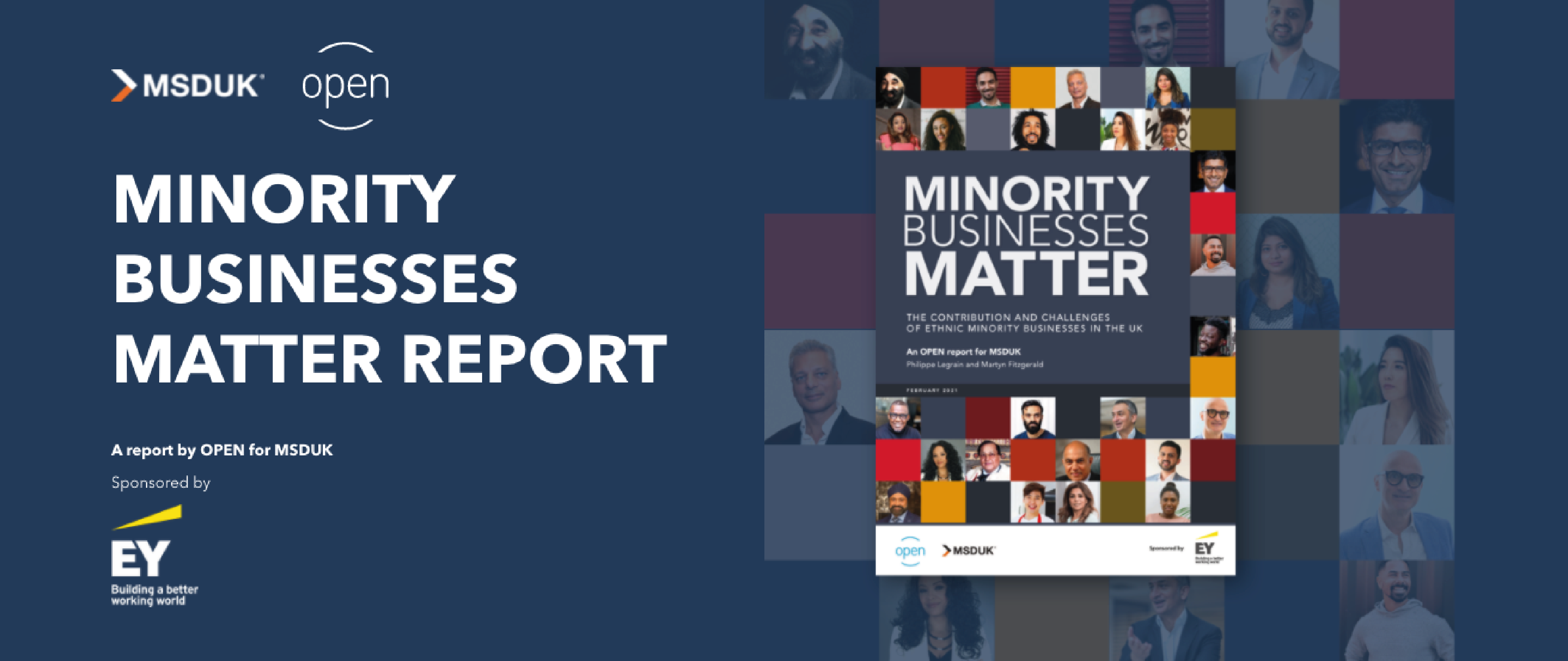 Join MSDUK
Supplier diversity is crucial for fostering a more inclusive and innovative business environment. By supporting ethnic minority-owned businesses, companies can gain access to fresh ideas and perspectives, which can help drive growth and success.
As an ethnic minority-owned business, joining MSDUK can open the door to a world of possibilities. By becoming a member, you will have the opportunity to connect with a network of other like-minded businesses and organizations, giving you access to valuable resources and support. MSDUK also works to promote supplier diversity, which can help you gain exposure to potential customers and clients who are committed to diversity and inclusion in their supply chains. This can be a game-changer for your business, providing you with the opportunity to grow and succeed in the marketplace. Furthermore, MSDUK offers training and support to help you improve your competitiveness and achieve your business goals.
Join MSDUK today and start realising the power of your ethnic minority-owned business