Rethinking Feathers to Reduce Waste with Aeropowder
04 Sep 2023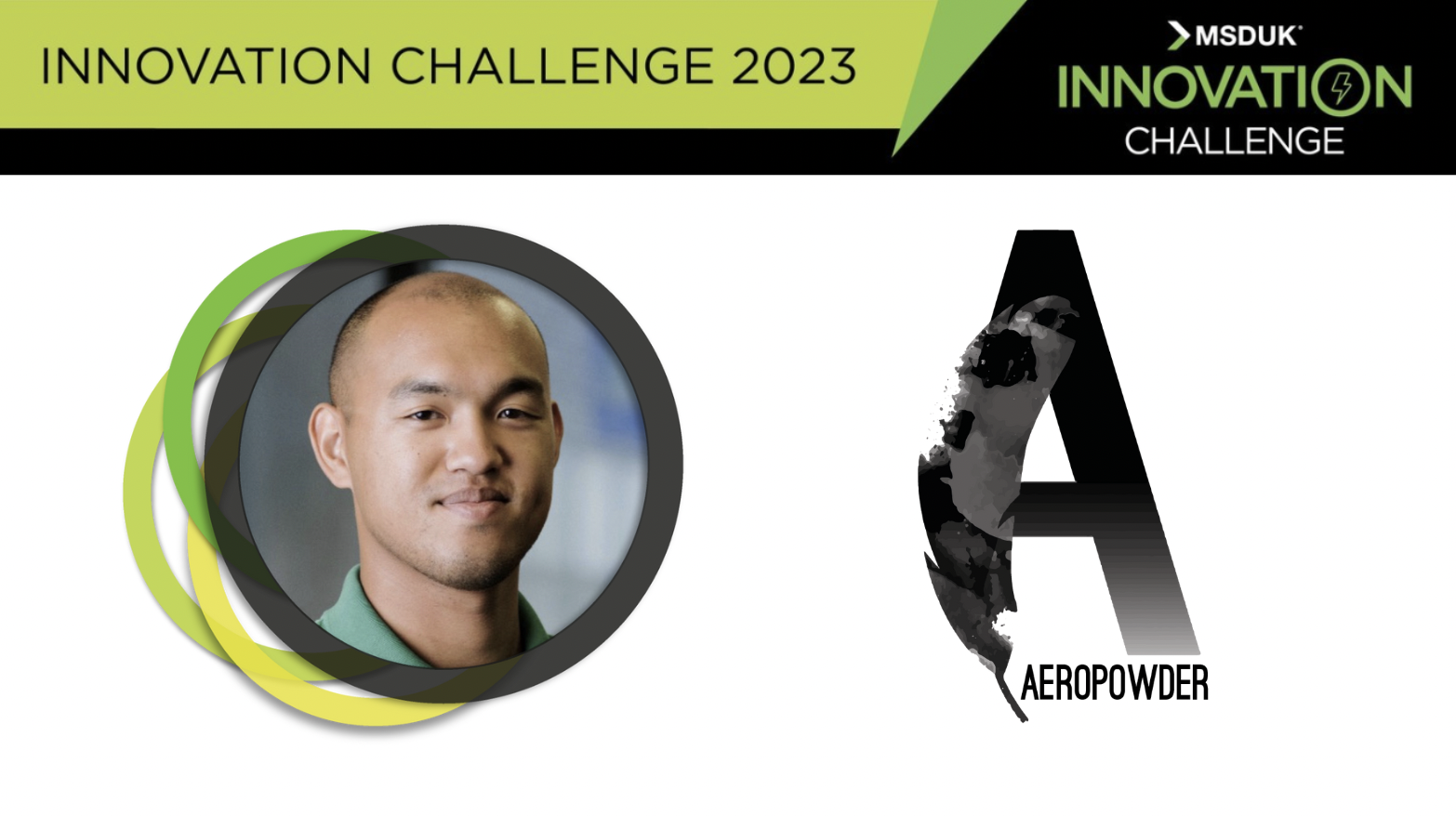 Aeropowder is a company founded by Ryan Robinson, an entrepreneur on a mission, dedicated to rethinking feathers and unlocking the potential of hidden waste streams. Their mission embraced the circular economy by converting millions of tons of surplus feathers generated by the global poultry industry into sustainable materials.
Ryan Robinson is a biologist by training, with a Ph.D. from Imperial College. He met his co-founder during his studies, who was focusing on hidden waste streams. This encounter sparked the idea of utilising surplus feathers, an often overlooked waste product from food production, to create innovative and sustainable materials.
The Challenge
Aeropowder was established not only to address the challenge of surplus feathers and create a circular solution, but also to replace single-use plastics with novel sustainable materials. This led to the development of "Pluumo," a patent-pending insulation material made from feathers. As of now, Aeropowder has manufacturing partners in Denmark and is actively supplying clients primarily in the direct-to-consumer food industry.
Natural Solution
Aeropowder's innovative solution, "Pluumo," is designed to replace expanded polystyrene as a thermal packaging material for food and pharmaceutical deliveries. This material utilises surplus feathers, which as a natural solution are composed of keratin, a chemically resistant and physically strong protein. The unique microscopic and hollow structure of feathers makes them lightweight and excellent thermal insulators. Pluumo not only matches the insulation performance of expanded polystyrene but can be industrially composted or even reused multiple times, making it a more sustainable alternative.
Surplus Success
Aeropowder's greatest achievement has been the successful establishment of a novel supply chain and manufacturing process for Pluumo. Despite facing initial challenges, the team has accomplished a remarkable feat in getting customers to adopt their innovative solution and recognising the potential of surplus feathers – with many prospects surprised by the level of performance that the product can offer.
Talking about the MSDUK Innovation Challenge, Ryan says: "We are excited to take part in the pitching event at the conference. It's a great opportunity for Aeropowder to showcase our innovation, especially to larger corporates that are concerned about plastic packaging in their supply chains.
"In a wider sense, we are also eager to leverage the platform to raise awareness about the circular economy and the potential of surplus feathers. The MSDUK Innovation Challenge will also allow us to connect with like-minded entrepreneurs and expand our network within the corporate community, which will be greatly beneficial as we take our next steps and scale."
MSDUK Innovation Challenge Finals
At the MSDUK Business and Innovation Show 2023, Aeropowder looks forward to gaining valuable exposure for our business. If announced as the overall winner, Aeropowder plans to invest the £20,000 cash prize back into their business; the funds will likely be used to scale up their production capabilities for Pluumo and explore further development of sustainable feather-based materials for different industries.
Aeropowder encourages other ethnic minority entrepreneurs to consider applying for the next MSDUK Innovation Challenge. They believe that the challenge offers an excellent platform to showcase groundbreaking ideas, build networks and gain valuable exposure for their ventures.
The MSDUK Innovation Challenge Finals will take place at the MSDUK Business and Innovation Show in London on the 14th and 15th September 2023. To find out more information, or to purchase tickets, please visit: https://www.conference.msduk.org.uk