Explore Thrilling Highlights as the Countdown Begins!
01 Sep 2023
The anticipation and the excitement are building as we prepare to embark on an incredible journey of innovation, knowledge sharing, and boundless opportunities. With less than two weeks left, we are thrilled to present highlights into the much-awaited conference that will celebrate diversity and inclusion, and redefine the way we perceive business, innovation, and collaboration: The MSDUK 2023 Business and Innovation Show.

Knowledge Forum: Igniting Insights, Empowering Businesses

With leadership panel, panel discussions, and EMB workshops, the Knowledge Forum promises to create an enriching tapestry of insights that will shape the future landscape of business and innovation. Not only will the event feature the insights of thought leaders and industry experts from renowned corporations, but it will also proudly showcase the voices of successful owners of Ethnic Minority Businesses (EMBs). These successful entrepreneurs will share their wisdom, experiences, and strategic approaches for a myriad of topics and discussions, ranging from supplier diversity and inclusive supply chains to collaborative innovation and beyond. For an in-depth exploration of the upcoming panel discussions, we invite you to "Join Us at the MSDUK Business & Innovation Show for Inspiring Speakers and Thought-Provoking Panel Discussions!" blog.
Innovation Challenge Finals: Where Ground-breaking Ideas Shine

Stepping into the spotlight, the top 12 Innovation Challenge Finalists from four categories – 'Digital Transformations, Innovation Pioneers, Social Impact, and Sustainable Development' – will seize the stage to deliver their captivating pitches. Anchored by the theme "Innovative Ideas for a Better World," these entrepreneurs are poised to unveil their businesses with cutting-edge technology and sustainable solutions. The Innovation Challenge Finals provide a unique opportunity for you to embrace the power of innovation, stay updated with the latest industry developments and emerging trends, as well as amplify your learning and inspiration and maximise networking and collaboration opportunities. Let's discover "the compelling reasons why you should not miss this exceptional event."
Business Show: Where Opportunities Know No Bounds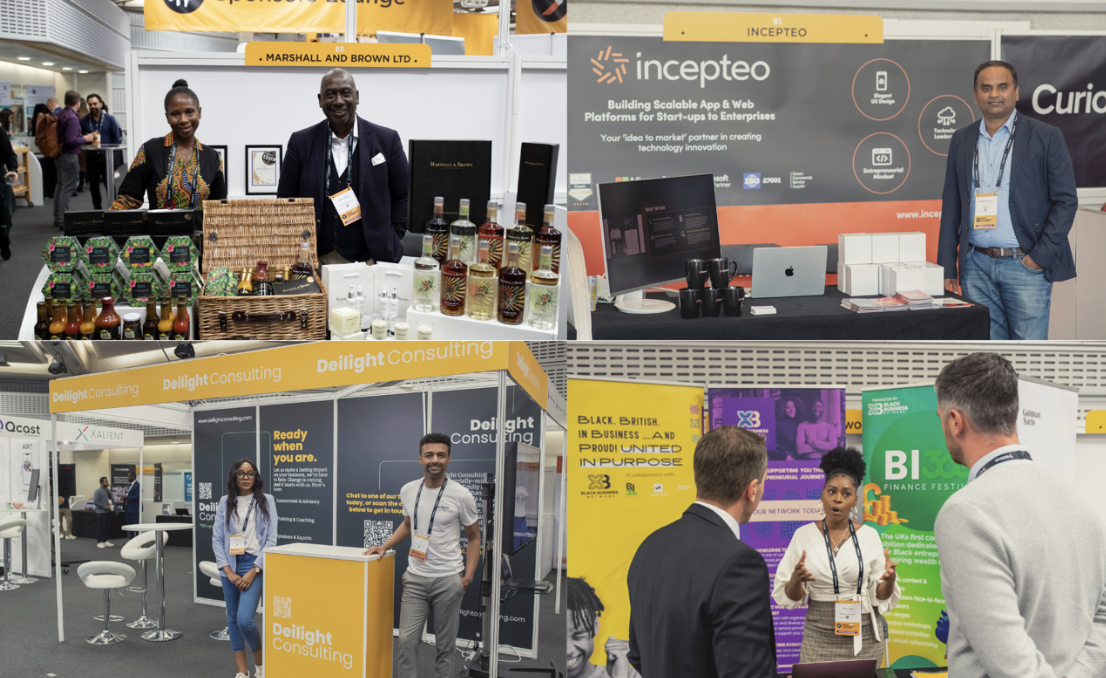 Step into a realm of limitless possibilities at the Business Show, where connections are forged, collaborations are formed, and businesses of all scales unite under one roof. From innovative products to ground-breaking services across various sectors such as Advertising, Automotive, Financial, Security and Investigating, Staffing and Recruiting, Professional Training and Coaching, "let's have a sneak peek of some outstanding exhibitors showcasing their business at the Business Show". From start-ups to established industry giants, these exhibitors represent the very essence of diversity, creativity, and entrepreneurial spirit. By either exhibiting your business or attending the conference, you open doors to networking, potential partnerships, and invaluable connections with prestigious corporates and like-minded entrepreneurs.
Corporate Roundtables: Fostering Inclusion, Collaboration, and Success